# NTOPOUTS
Koinoniká díktya kai «omótimi ekpaídefsi» gia tin katapolémisi tou ntópin'nk.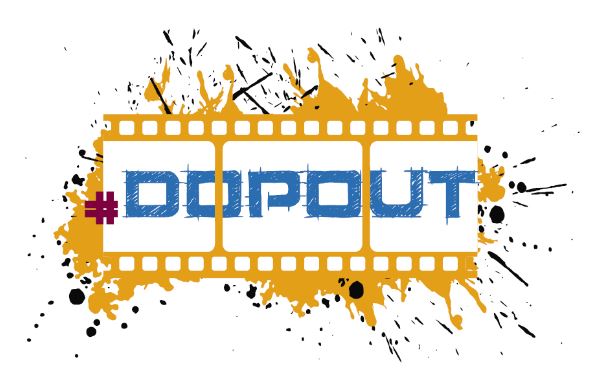 Diárkeia: 24 mínes: 01 Ianouaríou 2017 – 31 Dekemvríou 2018
Periochí parémvasis: To érgo échei evropaïkí diástasi kai lamvánei chóra stin Italía, ti Danía, tin Afstría, ti Roumanía, tin Elláda, ti Slovenía kai tin Tourkía
Ypéfthynos / Syntonistís: Uisp
Synergátes:
KONI (Italía)
ISCA (Danía)
SPORTION (Afstría)
AJSPT SUCEAVA (Roumanía)
GREENWAYS SCE (Elláda)
RADIO CAPODISTRIA (Slovenía)
KYVERNISI TIS MOUGLA (Tourkía)
Foréas chrimatodótisis: Prógramma EU Erasmus + Sport 2016

SYNTHESI:
To érgo #DopOut synístatai stin antallagí kalón praktikón tou UISP se evropaïkó epípedo se mia ekstrateía epikoinonías kai enimérosis ton méson enimérosis pou apefthýnetai se néous (11-18 etón) schetiká me ti chrísi ousión ntópin'nk ston athlitismó. O skopós tis parémvasis eínai i evaisthitopoíisi ton efívon, i prostasía tis ygeías tous, i proóthisi ton axión enós katharoú athlitismoú me tin proóthisi ygión symperiforón kai trópon zoís.
STOCHOI:
Afxíste tin evaisthitopoíisi schetiká me tous kindýnous pou schetízontai me to ntópin'nk estiázontas stous kindýnous apó ti chrísi kai katáchrisi sympliromáton, farmakologikón prosthéton kai ousión ntópin'nk.
Áfxisi tis evaisthitopoíisis ton néon gia thémata ygeías, psycho-somatikís evexías kai synepós gia tis epilogés tous óson aforá ton trópo zoís
Proóthisi ton koinonikón, politistikón kai ithikón axión tou athlitismoú.
DRASEIS ERGOU:
To érgo perielámvane mathités kai efívous tou scholeíou kai anaptýchthike me tin energó symmetochí tous, ópos kai gia tin proséngisi apó omotímous, stin anazoogónisi mias kampánias epikoinonías méso méson koinonikís diktýosis kai polyméson.
Oi néoi dimioúrgisan kai diacheirístikan anexártita tin kampánia, schediázontas ámesa ergaleía kai yliká kai zontanepsontás ta dimosiévontas vínteo, minýmata kai ólo to ylikó pou boreí na échoun paragágei. Oi mathités synévalan epísis stin ekpónisi enós diafimistikoú vínteo (se schíma áfonou animation, exartátai apó symvolismoús kai katholikés glósses) kai syn-schedíasan diafimistikés ekdilóseis se exoterikoús chórous me stócho ti symmetochí efívon ektós scholeíon. Diorganóthike éna diafimistikó synédrio gia tin énarxi tis ekstrateías.
Ekponíthike ékthesi axiológisis kai parousiástike se vasikoús tomeakoús endiaferómenous foreís, thesmiká órgana, athlitiká órgana, politikoús kai vouleftés tis EE se telikí diáskepsi pou pragmatopoiíthike sti Rómi (IT) sto italikó grafeío syndésmou tou Evropaïkoú Koinovoulíou
This guide is going to show you how to beat the competition, if you are looking to get writing game. We expect to provide you the advantage over your paper writer fellow pupils and help you write a better essay, by sharing our own secret techniques. Our secret?